GOUT D'AVENTURE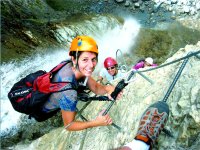 For more sensations, Goût d'Aventure proposes you aquatic and terrestrial activities in Saint Guilhem le Desert. Whether you like water, rock, or breathtaking landscapes, our instructors will make you live an unforgettable experience!
Via Ferrata : Evolve on an itinerary traced in the rocky walls of the Hérault
Caving : Explore the bowels of the earth and discover the art of moving
Climbing : Climb the walls while learning the techniques
Canorafting : Enjoy a descent alternating smooth and rough passages
Canyoning : progress in the more or less active rivers, alternating with jumps
Hydrospeed : surf the waves with your flippers and your float
All adventures are supervised by state-qualified instructors. All the safety equipment is provided and standardized according to the legislation in force.
Payment possibilities
Credit card
Payment cards
Cheques and postal orders (F)
Holiday vouchers (F)
Cash
Eurocard - Mastercard
Paypal
Money transfers
Visa
Location
Riverside - Base Nautique de St Guilhem : 5km
Address
ZAE LES TREILLES
141, Avenue des treilles
34150 ANIANE
GPS coordinates : 43.6820917 / 3.57768290
Means of communication
Fixed telephone : +33 4 34 48 02 39
https://www.global-aventure.com
Email address : contact@global-aventure.fr
Cell phone : +33 6 30 88 73 93
Open
from 01/04/2023 to 01/07/2023
from 01/07/2023 to 03/09/2023 - from 10h00 at 17h00
Spoken languages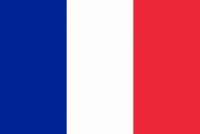 Groups
Reception of groups : yes
Number of persons : de 8 à 80
Kind of groups
Students
Schoolchildren
Seminar
Sportsmen/sportswomen