ATELIER 17
Le Valet Musté is the name of my little workshop in the commune of Gignac, in the heart of Hérault, twenty miles or so from Montpellier.
This is where my creations are born. From the design, to the Damascus blades which I forge, to finishing, each knife is a unique work that bears the signature of my workshop.
I strive to make fine knives the traditional way while maintaining their functional purpose. This means my products are original collector's items that are also intended for everyday use.
Like many fine knifemakers, I use the noblest of materials, best suited to knifemaking, and I combine tradition and modernity, according to my inspiration.
Address
20 Avenue Gaston Brès
34150 SAINT-JEAN-DE-FOS
GPS coordinates : 43.70212 / 3.55311
Means of communication
Spoken languages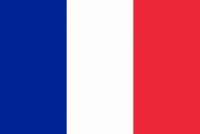 Groups
Reception of groups : no