ATELIER 3C
3C WORKSHOP
Place of teaching, creation and sale of ceramics.
After studying applied arts where my taste for object design was formed, I started my career as a ceramist in dental prosthesis. My meticulousness and the technical skills acquired in this profession led me to the creation of jewelry. The attraction for the work in volume was already present.
My artistic approach was refined around clay. Clay offers a wide range of formal and aesthetic possibilities, and my creativity develops in the form of the object as well as in the richness of the events offered by the firing of the colors and the surprises that enamel has in store.
For me the grace of the accidental translates a subtle balance in the work. My artistic practice gives itself to the unpredictable. It makes the richness of this material of which one is the spectator and where one marvels at this poetic space of the unforeseen.
we offer group classes, initiations, workshops ...
Address
14 Avenue du Monument
34150 SAINT-JEAN-DE-FOS
GPS coordinates : 43.701524 / 3.550234
Means of communication
Spoken languages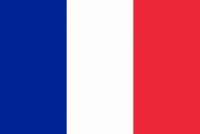 Groups
Reception of groups : no