The Mas d'Estelle estate is located in the village and appellation of Saint-Saturnin in the Languedoc Roussillon region in the South of France.
The vineyards cover 10 ha.
The grape varieties are Grenache, Mourvèdre and Syrah for the reds, and Roussanne and Grenache for the white.
Our vineyard management favours rigorous pruning, which helps limit yield and is an important step in producing a quality wine.
The tillage we practise avoids the use of herbicides and promotes deep root growth.
With a view to achieving quality, harvesting is done by hand with selective picking in the vineyard.
Payment possibilities
Credit card
Payment cards
Cheques and postal orders (F)
Cash
Eurocard - Mastercard
Administrative payment order
Money transfers
Visa
Address
9, rue du portail
34725 SAINT-SATURNIN-DE-LUCIAN
GPS coordinates : 43.6935215 / 3.47042755
Means of communication
Products
Red wine
White wine
Rosé wine
Direct sale : yes
Free tasting : yes
Spoken languages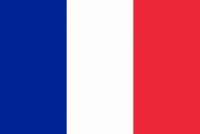 Equipement
Space dedicated to wine tasting
Groups
Reception of groups : yes
Number of persons : de 1 à 10