POTERIES AUX COULEURS ETHNIQUES
POTERIES AUX COULEURS ETHNIQUES
Utilitarian and decorative ceramics, tableware.
Creations in Brown Earthenware and White Earthenware.
I shape my pieces with the wheel but also with the plate.
My inspiration: dots, lines, engraving, a mixture of satin glaze and glossy glaze, transparent and turquoise blue, an alliance between the two worked earthenware, sometimes a white slip, sometimes a brown slip and a little color!
I can also make custom orders!
Address
43, Boulevard de l'esplanade
34150 GIGNAC
GPS coordinates : 43.6517250 / 3.55486470
Means of communication
Open
from 01/01/2023 to 31/12/2023
from 01/01/2024 to 31/12/2024
Spoken languages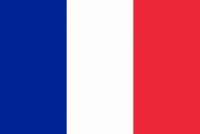 Groups
Reception of groups : no